The Hybrid Design team is made up of talented, energetic professionals who work together to provide our clients with a wide range of advertising and marketing services.
We're especially proud to consistently draw from the talented pool of graphic designers and marketing professionals who earned their training at St. Augustine's Flagler College. At Hybrid Design, our tone is casual and our tempo is fast–it's our pleasure to serve our clients, and we take our commitments to heart.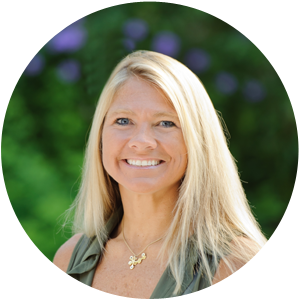 KERRY TUSTIN
Founder & Principal
A seasoned designer with a wide range of industry accolades, Kerry Tustin draws from dual backgrounds in professional design and higher education to bring fresh solutions and smart planning to her clients' marketing challenges. After earning her M.A. in Advertising and Design from Syracuse University, Cum Laude, Kerry worked as a creative director and graphic designer for both Talented Friends, Inc., and KAT Design, both St. Augustine-based agencies. She then completed an eight-year term as Assistant Professor of Graphic Design at Flagler College in St. Augustine before founding Hybrid Design in 2002.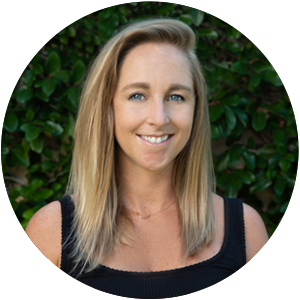 Sarah Massé
Creative Director
A Florida native and a graduate of Flagler College with a degree in Graphic Design paired with minors in Advertising and Fine Art, Sarah brings a rare blend of talent, strategy, and instinct to her role as Hybrid Design's Creative Director. She combines her passion for visual art with solid marketing insight to create unique logos, brand identities, websites, signage, and more – and every piece is tailored to the specific needs of the client. Sarah has applied her illustrative talent to nearly every client Hybrid Design has served, from restaurants and hotels to healthcare providers and tourist attractions.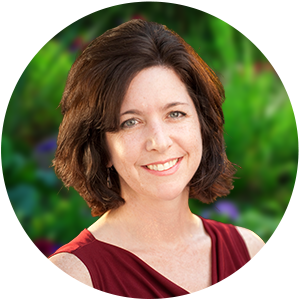 Laura Smith
Copywriter & Strategist
Laura's expertise extends from advertising and public relations to trade and consumer journalism, with clients including Steinway & Sons, Whataburger, CSX Transportation, and Merial Pharmaceuticals. Her writing has received both regional and national recognition, including the prestigious Gold Addy award from the Jacksonville Marketing and Advertising Club. A recognized marketing consultant, Laura has also taught writing at The University of North Florida and Flagler College. She is the author of two novels, and her fiction has received national and international acclaim.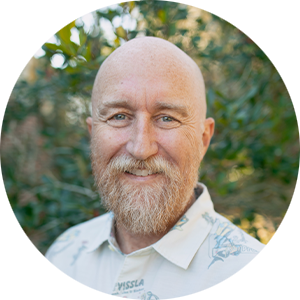 Louie Preysz
Creative Director
As president and creative director of LPI Design, Louie Preysz brings his 25 years of experience in print and broadcast design into a powerful partnership with Hybrid Design. Louie has been recognized on the local and regional levels for excellence in graphic design with 12 Gold and 10 Silver ADDY's and a Best of Show Award. He has also been honored with the Florida Magazine Association's highest regional award, a Charlie, for his work with the Jacksonville Jaguars. Louie has worked with Armor Holdings, the Jacksonville Jaguars, JTA, Lorenz Surgical, and the Super Bowl Host Committee, where he played a key graphics role in luring them to choose Jacksonville as the host city for Super Bowl XXXIX in 2005. Louie graduated from Flagler College in St. Augustine in 1992 with a Bachelor of Arts degree in Graphic Design and a minor in Advertising. He is blessed with two beautiful children.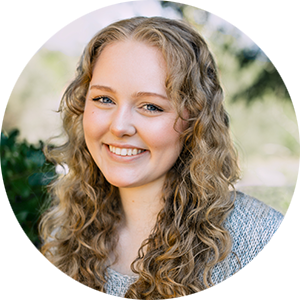 Maddie Brobst
Art Director
A portfolio "Best of Show" Award recipient from alma mater Flagler College, Maddie joined Hybrid Design in 2022. She earned a BFA in Graphic Design with a minor in advertising from Flagler and emerged as a leader among her cohort for her creative problem-solving and strategic approach to developing effective design solutions. She is curious about all things design but feels a special affinity for creating brands and visual identities for clients. Born in Florida but raised in Rhode Island, Tennessee, and South Carolina, Maddie moved to St. Augustine in 2018 and—when not dreaming about the mountains—can be found hiking, reading, and playing with her two cats Boba & Chowder.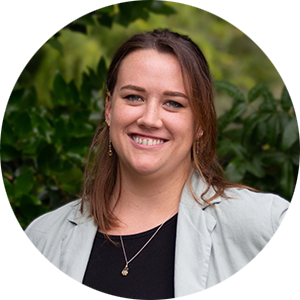 Lauren Ehlers
Graphic Designer
A Florida native and a 2016 graduate of Flagler College with a BA in Graphic Design and a minor in Fine Art/Illustration, Lauren joined the Hybrid team in 2022. A creative to the core, Lauren is a proficient pen and ink illustration artist and brings a visionary eye to everything she does. She's particularly interested in helping newer brands develop and grow. Look for Lauren shell-hunting on St. Augustine's beautiful beaches or relaxing with a good book—two cats in lap.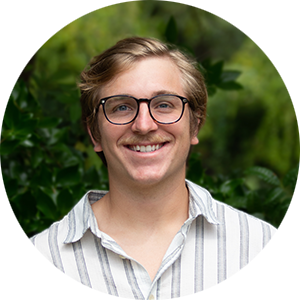 Everett Kenworthy
Graphic Designer
Born and raised in Hanover, Pennsylvania, Everett graduated from Flagler College in 2022 with a BA in Graphic Design and joined the Hybrid Design team soon after. A recipient of the Silver Portfolio Award from his alma mater, Everett is always exploring new ways to use design to help clients develop strong brands and marketing strategies. Everett and his dog Riggs are the consummate outdoorsmen: they can often be found running on the beach or playing pickup soccer and basketball.
The Whiskers of Hybrid Design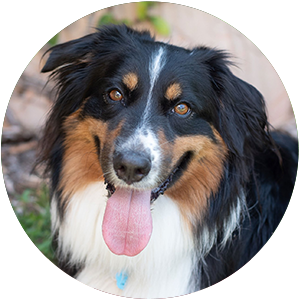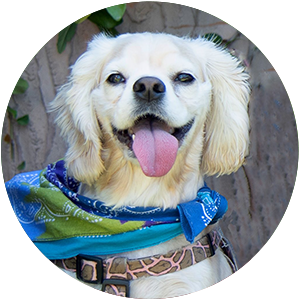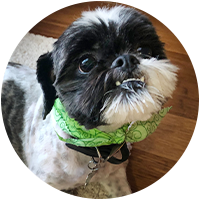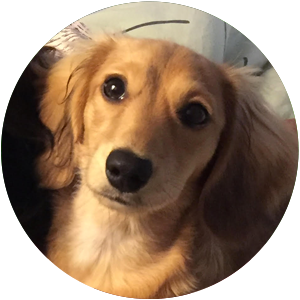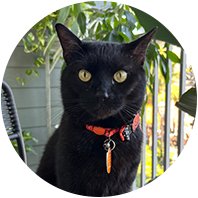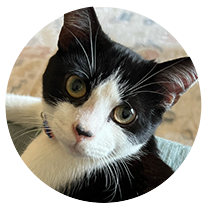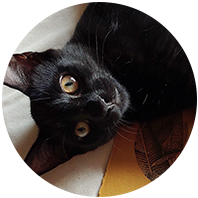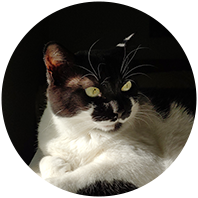 Phone: 904.461.9647
1301 Plantation Island Drive South, Suite 205B
St. Augustine Florida, 32080